Infographic Features Global Research Team
This infographic features the work the Global Research Team of One Challenge.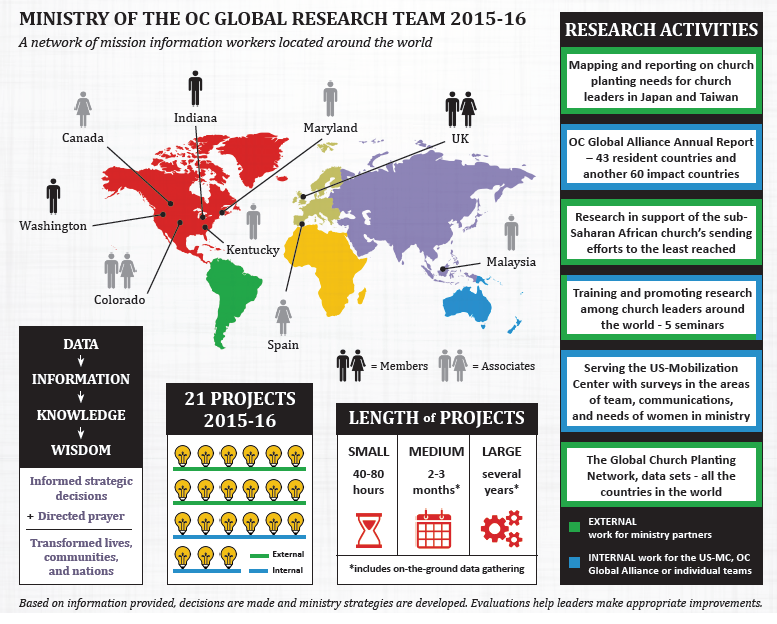 How you can be involved…
Gain a greater understanding of mission research. Dig into the OC Research website www.ocresearch.info/.
Tap into some of these great tools to broaden your understanding of the role of missions research and influence your prayer: Operation World, Future of the Global Church, GMI's infographics and other mission books available from www.gmi.org
Become a mission information worker or associate with the OC Global Research Team. Send us a message to begin the conversation.
Financially support the OC Global Research Team.