One Challenge Becomes Steward of GMI Breakthrough Mentoring Suite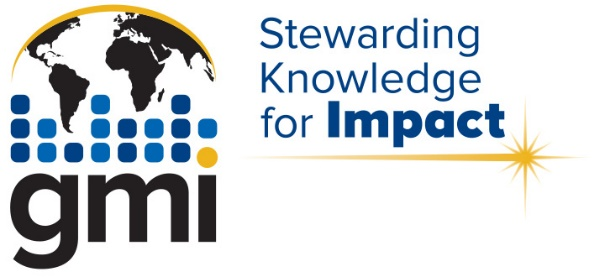 One Challenge is thrilled to have been chosen as the recipient of Global Mapping International's Breakthough Mentoring Suite, which includes the GMI Fellowship Program and research mentoring materials.
The Breakthrough Mentoring Suite provides a well defined, time proven process that empowers a mission worker to gather and analyze information to make effective ministry strategies. Two training curricula are included in the Breakthrough Mentoring Suite. The two-month version is called SearchLite. The one-year version is called Breakthrough. GMI is also transferring to One Challenge other resources to support the Breakthrough mentoring process. The Global Research Team is thrilled to be able to offer this training to those inside the OC Global Alliance and to other ministry partners. To learn more about the Breakthrough Mentoring Suite and other resources to help you become a better knowledge steward, click on the tab "Research Mentoring".
Global Mapping International (GMI), closed on June 30th, 2017 after 33 years of providing vital information and insight to the global church. In the press release announcing its closure, GMI also shared its decision to grant "to other organizations in the mission community much of the intellectual property it has created, to ensure ongoing access to these essential tools and information." One Challenge is pleased to continue a part of GMI's ministry through the Breakthrough Mentoring Suite. Other GMI grant recipients are posted at http://www.gmi.org/transition.
It is the vision of One Challenge's Global Research Team (GRT) to assist field workers, churches and ministry partners to gather and analyze information to develop effective ministry strategies. The GRT also has a strong desire to empower younger researchers and encourage national research functions. The GRT looks forward to using the resources developed by GMI to further this vision. Also the GRT has developed its own training resources to assist mission workers become better stewards of mission information. Some of these are found on on this website and on the OC Learning Center. The GRT also coaches workers through their research projects and provides technical assistance to ministry partners.